Established in 2010 we manage websites, email services & mobile apps on behalf of our clients throughout Northern Ireland, Republic of Ireland & UK.
We engage with our clients beyond the conventional design and development relationship, who want to grow online. Focusing on results, we use our technical skill and industry insight to help you meet your digital goals.
It is our mission to create digital solutions that are not only innovative and market leading - but most importantly, deliver commercial success. Let D4 Webdesign can craft the perfect website for your business. Our website design experts have great experience in a range or systems inc ios - android apps, Drupal, Wordpress, Magento, Woocommerce, Shopify and more.. Get a Quick Quote today CLICK HERE

Roxborough Ground Improvement are a ground Improvement company based in Northern Ireland which specializes in the ground improvement method of Vibro Stone Columns across the UK & Ireland. A responsive website design for the multi award winning property developer Taggart Homes. Showcasing all of their luxurious homes.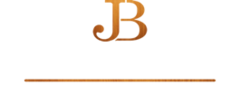 A responsive website for JB interiors a medium sized joinery firm specialising in design, manufacture and fit of kitchens and bespoke architecturally led joinery.

Newpark Homes is one of Northern Ireland's most up and coming home builders who provides high quality homes across the province.
Our business is driven by referral from happy clients